Israel-Hamas War, Day 45: Biden Signals Optimism On Potential Hostage Deal; Yemen's Houthis Seize Cargo Vessel Owned By Israeli Businessman
Author: Piero Cingari | November 20, 2023 04:49pm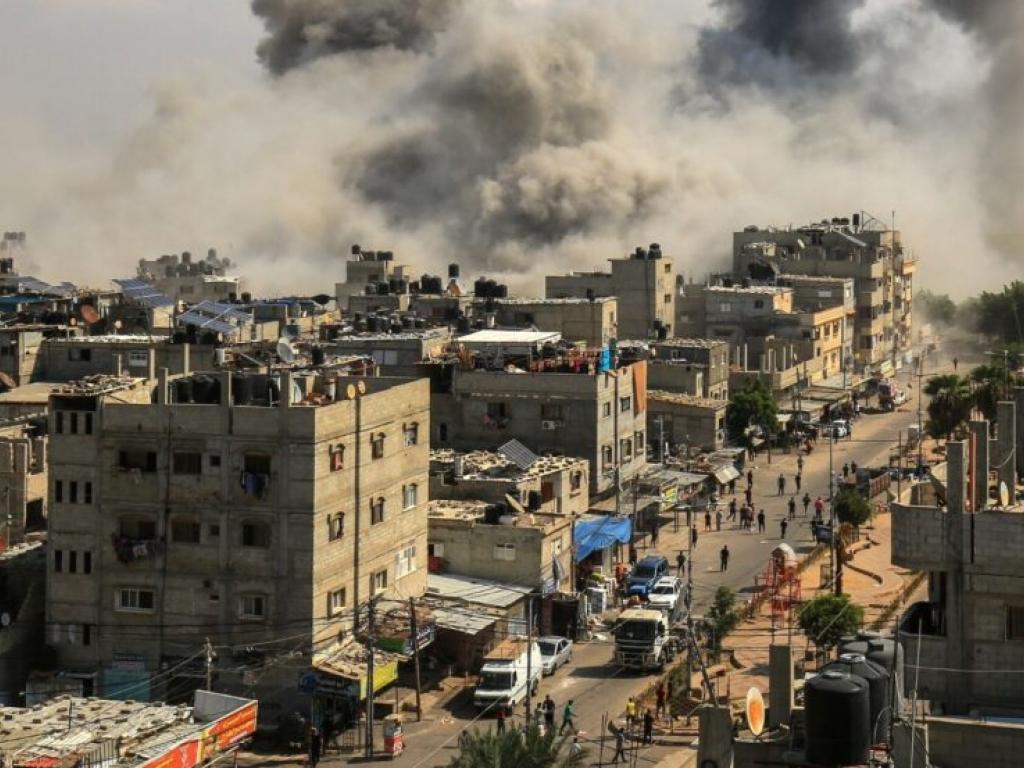 Significant developments are unfolding in the ongoing conflict between Israel and Hamas with potential progress in hostage negotiations and new geopolitical challenges emerging.
Biden's indication of hostage deal progress: President Joe Biden offered a positive response when asked about the likelihood of a hostage deal. The Times of Israel, citing Channel 12 sources, indicated this as a crucial time, and that a window of opportunity may have reopened.
Israel offers 5-day ceasefire in exchange for 50 hostages: The deal could involve Hamas releasing 50 civilians, in exchange for Israel allowing more aid, including fuel, and a temporary halt in hostilities, as per multiple sources from CBS News.
Challenges in negotiation dynamics: Despite Israel's efforts for a more extensive release of hostages, Hamas leader Yahya Sinwar reportedly remains steadfast in his stance, according to reports from Al Jazeera. Channel 12 highlighted disagreements over conditions like the cessation of Israeli drone activity, as demanded by Hamas. As of Monday afternoon, no final agreement has been reached.
UN Secretary-General's statement: UN chief Antonio Guterres continues to express deep concern, describing the civilian killings as unparalleled and unprecedented during his tenure.
Houthi rebels' seizure of Israeli cargo ship: Iran-backed Houthi rebels seized an Israel-linked cargo vessel, the Galaxy Leader, owned by Israeli billionaire, Abraham Ungar. Footage has emerged on social media X, showing the capture of the Israeli-owned vessel in the Red Sea by Houthi forces. In the video, a helicopter adorned with Yemeni and Palestinian flags can be seen deploying a Houthi team onto the ship. The U.S. State Department, through spokesman Matthew Miller, has called for the immediate release of the ship and its crew.
Market Reactions: The Israeli shekel (ILS) was marginally up on Monday, edging 0.1% higher. Israeli stocks rose further, with the iShares MSCI Israel ETF (NYSE:EIS) rose 0.8%, effectively erasing all the losses which followed the Oct. 7 Hamas attack.
Cathie Wood's ARK Israel Innovative Technology ETF (NYSE:IZRL) rose 1%.
Read now: Stocks Grind Higher, Oil Rallies, Dollar Falls: What's Driving Markets Monday?
Photo: Shutterstock